Your choice for Excavation Wattle Range. Servicing the Limestone Coast.
Are you planning the maintenance of your underground services? Or do you have a new project in planning and design? Knowing exactly where your underground assets are located is crucial to reducing the risk of damage.
Contact our excavation company today
Get licensed, insured and ticketed excavation and earthmoving services in the Wattle Range area.
Ask us about our expert services – in almost any size business or property. Specialists in locating underground services and exposing them safely using vacuum excavation.

Hydro vacuum excavation
Cost-effective and non-destructive excavation.

Potholing and Trenching
Performed safely to prevent damage to underground services.

Reaching hard access areas.
Small trailer to fit through driveways and hard to reach areas.
Tree Roots
Digging around tree roots to prevent damage.

Locate and pothole to sight underground services
Before mechanical excavation for peace of mind.

Sight clean ups
Quick and efficient site cleanups as well as cleaning out pits and drains.

Small trenching and holes
For minimal backfill and efficient clean-ups.

Dewater pits, trenches and tanks.
Take care of any water-holding spaces to prevent further costs.

Auger holes
For auger holes and footings 200mm to 600mm wide.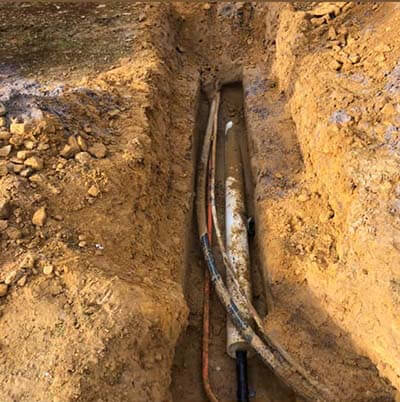 Hydro Vacuum Excavation
Hydro vacuum excavation was used at a local Coonawarra winery to safely dig and prevent damage to underground services in a shared trench. This allowed a leaking water pipe to be found and repaired.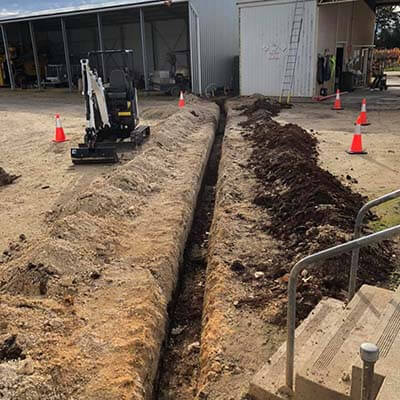 Trenching
Our Bobcat 2 tonne excavator was used at a local Coonawarra winery to trench a 600mm deep trench for both power and air lines from one shed to another. This was then backfilled and compacted to complete the project.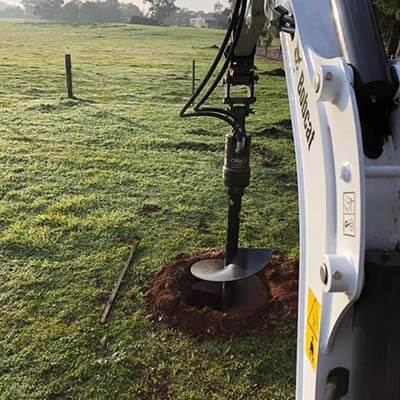 Auger Holes
With the Digga auger drive on our 2-tonne Bobcat excavator, we used the 600mm wide auger to drill holes on a rural property in preparation for the planting of new fruit trees.
Locally owned and operated
Prompt service and affordable prices.
We are a locally owned and owner-operated business in the Wattle Range area in the Limestone Coast located near Penola, South Australia. At Lear Excavation, we have the equipment to provide you with Hydro excavation, mechanical excavation and locating underground services.
We understand that prompt service and affordable prices are important to you.  At Lear Excavation we pride ourselves on being able to provide you with prompt and affordable services, taking advantage of our central location to work across the Limestone Coast of South Australia.
We cater to working with you, irrespective of whether you are a small to large business, private landowner or town and rural settings. You can rest assured that we are an ABN holder that is both insured and ticketed for your protection.
"I was very impressed with the vacuum excavation. It was quick, clean and very precise. I will use it again."
"Jamie was very easy to deal with. He returned all calls the same day and was very cost-effective."
"Jamie drilled post holes from my fence. He was friendly and helpful."